RASCOE held the 1st portion of their business meeting on Thursday, August 2nd and during this meeting our very own Joyce Logsdon was presented the Spirit of RASCOE award by Lynda Steichen, SD, former Sec/Treas of RASCOE.
Joyce is well deserving of this award.  She does so much for our Kentucky retiree association (FanKASCOE) and the membership. In addition to her time volunteering to work for FanKASCOE, Joyce is also active supporting her church, family and community.
We cannot thank Joyce enough for her dedication and for all she does for the association.
Joyce, thank you so much!!!!!
Jeanie Williams
Vice President FanKASCOE
Due to Kentucky hosting the 2018 South East Area Rally, KASCOE will not be hosting a state convention this year. The NASCOE South East Are Rally is right around the corner, April 11-14. Sick leave awards are available for the following:
1,000 hours

2,000 hours

2,500 hours

3,000 hours
You can submit the award online by visiting
KASCOE.com
and clicking on the awards section.  Submission of sick leave award deadline is October 7. 
However, if you or the employee you are nominating will be retiring before this deadline or next year's state convention please make the submission for the award by February 26, 2018 so that we may be able to present the employee with the award at the SEA Rally.
The Spirit of KASCOE Award is also available for submission.
The Spirit of KASCOE Award recognizes a member who has made outstanding contributions to the State Association.  Any member may submit a nomination.  The Executive Committee makes final selection of the award recipient.
HOW TO NOMINATE:  Spirit of KASCOE Award nominations shall be in a brief narrative format, and addressed and delivered to Katie Taylor. Written nominations may be submitted by email, mail, or in person.
Please contact Katie Taylor of New Castle with any questions or concerns you may have.
Hello All,
My name is Katie Taylor, I am a PT in the New Castle Service Center and I recently attended the 2017 NASCOE National Convention as 1 of Kentucky's Delegates. These notes are just a summary of what was discussed at this years convention and the results of the elections that the state delegates voted on.
This was my first ever National Convention with NASCOE, I had an absolutely amazing and eye opening time. I encourage everyone who has never attended to one day do so, I know I will look forward to future conventions. If you have any questions for me feel free to contact me.
Katie Taylor
KASCOE certainly appreciates Katie's willingness to attend and provide such a valuable report back to the membership. 

News from the National Convention:

Dana McKinney will serve as NASCOE Programs Chairperson.
Micki Crider will serve as NASCOE Emblems Chairperson.
Dawn Ovesen will serve as SEA Alternate Exec.

Official minutes will be posted at a later date when approved, but the following is an informal summary of the recent KASCOE Directors Meeting. 
Membership is currently 82% of permanent COF Employees.  Currently, there are 19 Associate Members. 
Scholarship Committee report resulted in two state scholarships being awarded.  The winners are Cheyenne Perry (Traditional), and Kassandra Hamilton (Open).
Because national scholarship program rules and categories have expanded over the past couple of years, it was evident that Kentucky needed to update our state-level policy.  For future years, the state will award one $500 Traditional Scholarship, one $250 Associate Scholarship, and consider other scholarship applications only if there is additional funding available.  As is currently policy for Traditional/Associate scholarships, Kentucky will follow NASCOE rules for any categories that are considered at the state level, in the future. 
Programs Report reflected 15 Programs Suggestions have been sent in this year from the Southeast Area, with 6 being from Kentucky.  All employees were encouraged to continue to utilize this process through the NASCOE website. 
Benefits Committee report announced that Holiday World is a new discount available to KASCOE members, with the discount code released in a 4/26/17 membership email. 

NAFEC Committee report included announcement that there are 29 COC members from Kentucky who participate in NAFEC, currently.  Coy extended appreciation for Debbie Wakefield having recently sent a state-wide email to COF's asking them to present the info to COCs.
Publicity report announced that the March Madness Bracket Challenge winners were Gidget Cropper, Jennifer Farmer, and Patricia Estes.
Dawn Ovesen gave a report from the SEA Rally.
Kenni Crane gave a Legislative Update and discussed the need to distribute the White Paper info that was recently sent out to members by KASCOE email to all federal legislators in the state.  There was a discussion that some had already been contacted, but all congressional offices need to receive the information.  It will be posted to the KASCOE website.
Convention Planning was discussed.  Participation in a State Convention has been down recently, so the Directors decided to forego a state convention this year, and plan to host the SEA rally in spring of 2018.  Preliminary ideas were to have in Lexington in April, in order to offer Keeneland as an activity to draw participants from the Area. 

View an outline of activities planned for the upcoming KASCOE/FanKASCOE/KACS Convention on our
CONVENTIONS PAGE
.
or
On February 17, 2016, KASCOE Directors met at Residence Inn in Lexington, KY.  Full minutes will be shared at a later date, when approved.  The following is an overview of items addressed.
Membership Report - We have 82% membership of all current COF employees.  Also, 19 Associate Members.



4 Traditional and 2 Open scholarship applications were received -- all from deserving candidates!  Sufficient funds are available to award all applicants a scholarship.  The Directors voted to fund all 6.  Check back later on our Scholarship page for more info!




Kentucky will offer a $250 Scholarship to Associate Members' children/grandchildren beginning in 2017.  NASCOE will be offering a similar program, and Kentucky's will match those forthcoming rules.



Kentucky plans to send 2 representatives to a Legislative/Leadership Conference to be conducted by NASCOE.

A March Madness Bracket Challenge will be held again this year.

Members are invited to attend and help with the upcoming KACS Zone Meeting.

Kentucky will now offer Member Benefits of Kentucky Kingdom and Louisville Zoo discounts.

Dana McKinney will serve as Kentucky's delegate at the SEA Rally, April 6-9 at Savannah, Georgia.  Several members plan to attend.

2016 National Convention will be in Cedar Rapids Iowa, August 3-6.

State Convention planning for 2016 is underway.

Director Elections will be held this year, in September. 

Follow-up to communications meeting at CRP training was discussed.  Marcinda indicated that the reports calendar remains a priority that she nearly has this completed to share with COF users.

A new NASCOE Emblems provider is being announced and is linked to NASCOE.org website.

2 DSA Nominations have been submitted from Kentucky.

Kevin Whitaker was presented with the Spirit of KASCOE Award.
On February 18, 2016, KASCOE had opportunity to meet for about 1 hour with the STC, SED, AO, FPC, and Administrative Specialist, Mitch Dunn.  The following issues were addressed.
Appreciation expressed to STC for authority to hire many new employees over the past year.

We presented the need for additional Mesonet stations, particularly in StrikeForce Counties.  SED and FPC will follow-up with partners to discuss this. 


KASCOE requested the STC reconsider the decision that CED's are not authorized to attend the upcoming COC Orientation sessions.  Concerns noted were attendance of COC members expected to be less if carpooling with CED doesn't occur.  Also, CED's feel like it is important for them to hear the same information concerning administrative matters and appeals.  The STC/SED will give consideration to our request.

Need for retirement training was discussed.  All-PT meetings will include presentations from Mark Stivers.  KASCOE suggested that additional trainings for new employees, mid-career employees, and those near retirement be held.  The STO agreed to evaluate the possibility of this, and to look at putting out a Notice with recommended resources for employees to access concerning retirement. 

KASCOE presented a concern from the field regarding timely processing of COC members' applications that have to go before the STC for approval. 

Generous contributions to our silent auctions and live auction last year allowed KASCOE to award scholarships to all 2015 applicants.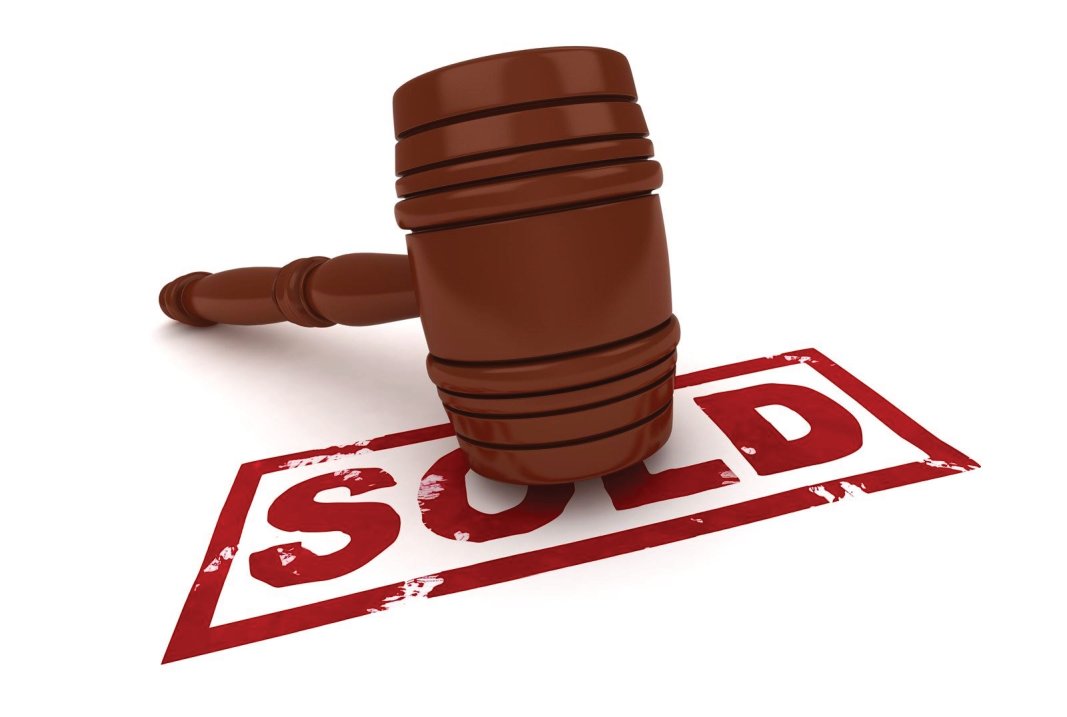 Can you now help us replenish the Scholarship fund by donating items to the Auction or by bidding on items at the upcoming State Convention?
If you'd like to share any donations in advance of the event, please email a photo to
[email protected]
and the photos will be posted to the KASCOE Convention Page and to the Facebook page.
Thank you in advance for your support.
/