Official minutes will be posted at a later date when approved, but the following is an informal summary of the recent KASCOE Directors Meeting. 
Membership is currently 82% of permanent COF Employees.  Currently, there are 19 Associate Members. 
Scholarship Committee report resulted in two state scholarships being awarded.  The winners are Cheyenne Perry (Traditional), and Kassandra Hamilton (Open).
Because national scholarship program rules and categories have expanded over the past couple of years, it was evident that Kentucky needed to update our state-level policy.  For future years, the state will award one $500 Traditional Scholarship, one $250 Associate Scholarship, and consider other scholarship applications only if there is additional funding available.  As is currently policy for Traditional/Associate scholarships, Kentucky will follow NASCOE rules for any categories that are considered at the state level, in the future. 
Programs Report reflected 15 Programs Suggestions have been sent in this year from the Southeast Area, with 6 being from Kentucky.  All employees were encouraged to continue to utilize this process through the NASCOE website. 
Benefits Committee report announced that Holiday World is a new discount available to KASCOE members, with the discount code released in a 4/26/17 membership email. 

NAFEC Committee report included announcement that there are 29 COC members from Kentucky who participate in NAFEC, currently.  Coy extended appreciation for Debbie Wakefield having recently sent a state-wide email to COF's asking them to present the info to COCs.
Publicity report announced that the March Madness Bracket Challenge winners were Gidget Cropper, Jennifer Farmer, and Patricia Estes.
Dawn Ovesen gave a report from the SEA Rally.
Kenni Crane gave a Legislative Update and discussed the need to distribute the White Paper info that was recently sent out to members by KASCOE email to all federal legislators in the state.  There was a discussion that some had already been contacted, but all congressional offices need to receive the information.  It will be posted to the KASCOE website.
Convention Planning was discussed.  Participation in a State Convention has been down recently, so the Directors decided to forego a state convention this year, and plan to host the SEA rally in spring of 2018.  Preliminary ideas were to have in Lexington in April, in order to offer Keeneland as an activity to draw participants from the Area. 

Southeast Area Rally April 6-9, 2016
Savannah, Georgia
Savannah, Georgia was the beautiful location of the 2016 SEA Rally which was sponsored by GACOE (Georgia), SCASCOE (South Carolina), ALASCOE (Alabama), and FASCOE (Florida).
Kentucky was well represented with the following present and retired employees attending: Henry Ford, Emerson Rider, Roger Swatzell, Joyce Logsdon, Jeanie Williams, Laura Howell, Mildred Scarborough, Barry Allen, Dawn Ovesen, Dana McKinney, Micki Crider, Diane Dunn, Gera Ferguson, Marcinda Kester, Jenni Blandford (and family).
Friday meetings began with a welcome from SEA Executive David Curtis. We then heard from 5 SEA SEDs, who each gave some ag statistics and history for their state and then sang the praises to FSA employees for the awesome job they do daily serving producers and going above and beyond in their duties. Speaking were: Georgia SED, Dr. Fred Harrison, Jr.; South Carolina SED Wilfred Pace; Alabama SED Daniel Robinson; Florida SED Rick Dantzler; and Louisiana SED Craig McCain.
Speakers from the National Office included: Greg Diephouse, DAFO (Deputy Administrator for Field Operations); Brad Pfaff, DAFP (Deputy Administrator for Farm Programs); and Mark Rucker, Deputy Administrator for Management (DAM).
Greg Diephouse spoke about SED priorities and that he had recently shared the following should be the top 5 priorities for SEDs in their states: (1) Pay attention to customer service and programs (2) In addition to our programs, look toward innovation and how we can provide more. Bridges to Opportunity is in 20 states now, with positive results from both producers and state users. (3) Find new customers- Where do we want to be in the future? (4) Emphasis on workforce. A happy employee makes a happy customer. How can we make a more pleasant and positive work environment for our employees? We need to provide more opportunity, needed training, and awards. (5) Gears should be oiled and operations efficient. IT function improvement is a high priority.
Other speakers on Friday included:  Sarah Baker who represented the Southeast United Dairy Association, and Micki Linehan who represented RASCOE.
NASCOE President, Wes Daniels shared issues that were discussed during the negotiations meeting with management the week of March 28th. He pointed out that one of the hot issues with the agency was IT performance. He shared that recently management has hired a new Chief Information Officer, Darren Ash. We have high hopes for Mr. Ash. Though he has no farming background, he has extensive IT operating system background. Some of the ideas for improvement that he shared were that offices that have slower band width could be going to satellite in the future. States should send concerns to SEA Executive, David Curtis for the newly formed IT steering committee. David will then share these with NASCOE's representative on the committee.
New workload tool is being developed by BPMS. The tool was shared with the negotiations team. The report will be at the county level in the near future, and we expect the initial numbers will appear low in the beginning.
Bridges to Opportunity was discussed by both Greg Diephouse and Wes. NASCOE will be supporting the Bridges to Opportunity (BTO) initiative. BTO is currently in 20 states and has positive reports from county offices that are using it. Darvin Collins, who a Texas CED of a shared management arrangement and is also the SWA Executive, has it in his office and has shared with us that he feels it will increase our workload. He has very positive things to say about BTO. This is exciting to hear from an employee who is actually using the software.
Handbook 22-PM will soon be updated to include RASOCE as the "official" retired employee association and retirees will be given information at retirement on how to join.
Banquet on Friday evening had surprises for KY! We were so proud! Scholarship winners announced were : Traditional scholarship for the SEA was Luke Estes from KY!! His mom is PT Patricia Estes in the Madisonville Service Center. (Woo Hoo!) Open continuing winner was Kristen Garrett from North Carolina. Distinguished Service Award winners were: DSA Service to FSA/Ag winner was John David McBryde II from North Carolina. DSA Service to NASCOE was Lindsey New from Kentucky!! (Woo Hoo!) DSA Service to Community winner was Donny Green from Tennessee.
Saturday we heard from SEA Presidents: Darby Hall from Georgia, Hugh Hunter from Florida, Renee Boykin from South Carolina, and Olivia McCray from Alabama.
JM Marketing gave a presentation, followed by Dillards Financial Solutions.
We then heard SEA Committee reports. Key issues shared: *New benefit called Working Advantage which gives discounts for apparel, theme parks, etc for NASCOE members, Contact your State benefits chair or President for the membership number *There will be an associate member scholarship in 2017 of $500, * Legislative Leadership training will be conducted in September, States can send up to 2 members for the training, * Emblems totals during the rally were $2200.  Also, $2800 from Live Auction and $2500 from Silent Auction *Please share NAFEC with your COCs.  Pam Rhodes will be happy to meet with them by phone during a meeting if you contact her.
The Rally was very information and enjoyable. Plans for next year are currently to have an All South Rally, with both the SEA and SWA in San Antonio, TX in 2017.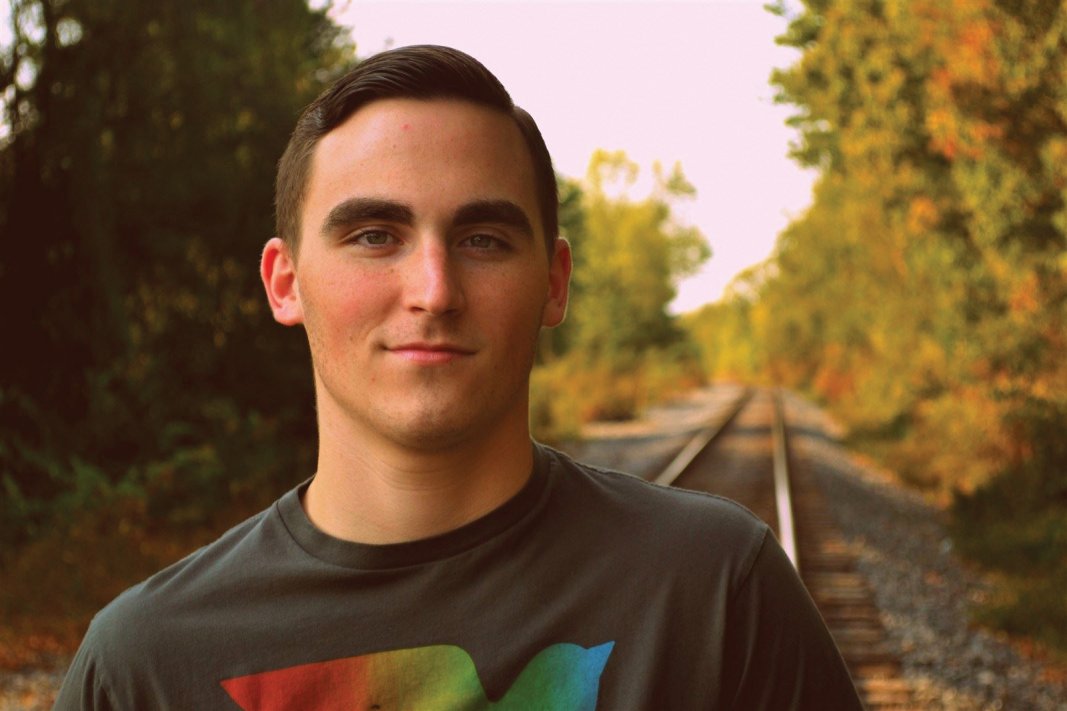 Congratulations to Luke Estes, KASCOE Scholarship Winner, who was announced as the Area Traditional Scholarship Winner at the SEA Rally held April 7-9, in Savannah, GA.

Luke is the son of Hopkins County PT, Patricia Estes. He will graduate from Caldwell County High School in May. He has maintained a 3.85 GPA and will finish in the Top 20 of his class. He is the Student Council President, member of Fellowship of Christian Athletes (FCA), and National Honor Society (NHS). He serves as captain of the CCHS Tennis team. In addition, he has been a part of the leadership planning for See You at the Pole and the Student Leadership Team of Northside Baptist Church in Princeton. He will attend Boyce College in Louisville in the fall and plans to study Expository Preaching and Church Leadership.
On February 17, 2016, KASCOE Directors met at Residence Inn in Lexington, KY.  Full minutes will be shared at a later date, when approved.  The following is an overview of items addressed.
Membership Report - We have 82% membership of all current COF employees.  Also, 19 Associate Members.



4 Traditional and 2 Open scholarship applications were received -- all from deserving candidates!  Sufficient funds are available to award all applicants a scholarship.  The Directors voted to fund all 6.  Check back later on our Scholarship page for more info!




Kentucky will offer a $250 Scholarship to Associate Members' children/grandchildren beginning in 2017.  NASCOE will be offering a similar program, and Kentucky's will match those forthcoming rules.



Kentucky plans to send 2 representatives to a Legislative/Leadership Conference to be conducted by NASCOE.

A March Madness Bracket Challenge will be held again this year.

Members are invited to attend and help with the upcoming KACS Zone Meeting.

Kentucky will now offer Member Benefits of Kentucky Kingdom and Louisville Zoo discounts.

Dana McKinney will serve as Kentucky's delegate at the SEA Rally, April 6-9 at Savannah, Georgia.  Several members plan to attend.

2016 National Convention will be in Cedar Rapids Iowa, August 3-6.

State Convention planning for 2016 is underway.

Director Elections will be held this year, in September. 

Follow-up to communications meeting at CRP training was discussed.  Marcinda indicated that the reports calendar remains a priority that she nearly has this completed to share with COF users.

A new NASCOE Emblems provider is being announced and is linked to NASCOE.org website.

2 DSA Nominations have been submitted from Kentucky.

Kevin Whitaker was presented with the Spirit of KASCOE Award.
On February 18, 2016, KASCOE had opportunity to meet for about 1 hour with the STC, SED, AO, FPC, and Administrative Specialist, Mitch Dunn.  The following issues were addressed.
Appreciation expressed to STC for authority to hire many new employees over the past year.

We presented the need for additional Mesonet stations, particularly in StrikeForce Counties.  SED and FPC will follow-up with partners to discuss this. 


KASCOE requested the STC reconsider the decision that CED's are not authorized to attend the upcoming COC Orientation sessions.  Concerns noted were attendance of COC members expected to be less if carpooling with CED doesn't occur.  Also, CED's feel like it is important for them to hear the same information concerning administrative matters and appeals.  The STC/SED will give consideration to our request.

Need for retirement training was discussed.  All-PT meetings will include presentations from Mark Stivers.  KASCOE suggested that additional trainings for new employees, mid-career employees, and those near retirement be held.  The STO agreed to evaluate the possibility of this, and to look at putting out a Notice with recommended resources for employees to access concerning retirement. 

KASCOE presented a concern from the field regarding timely processing of COC members' applications that have to go before the STC for approval. 

The Exec. Committee was on a conference call Friday afternoon and apparently there has been some confusion and discomfort with the changes to the scholarship application process in some areas. I have not been contacted about any problems in the SEA. But to make sure we don't have members that could not make the deadline. Please get this out as soon as you can. To allow anyone that missed the deadline to go ahead and apply.    
Please note that for THIS YEAR ONLY, deadlines for submission of scholarship applications and DSA Award nominations have been extended to the following:
February 1 to state chairperson
March 1 to area chairperson
March 20 to national chairperson
There are new scholarships available…
Traditional scholarship
Open Continuing Scholarship
Members Continuing Scholarship
Adult Children Continuing Education
Grandchildren Scholarship.
The Traditional and both Continuing scholarships will pay at the Area and National levels. The other two will pay at the National level only.
The below link contains the new scholarship application forms as well as an updated handbook. It has detailed information about each scholarship.
The DSA nomination guidelines and the Scholarship applications are all together on the Forms & Downloads page under Awards & Scholarships.
Please note that the deadlines for submission are January 1 to State Chairpersons, then February 1 to Area Chairpersons. Area winners will be submitted to Micki Crider for national judging by March 1. Micki will notify the Executive Committee of the national winners by April 1.
Please take time to read through the handbook and applications prior to sending out information to your state.  Let us know if you have questions.
Thank you so much to everyone for making our CRP Traininga ctivities such a success! We were able to add over $900 to scholarship from silent auction and the 50/50 drawing. Emblems did very well with $1,300 in sales, 8% of which goes to the National NASCOE scholarship fund.
But most of all thank you for the support shown for the Breast Cancer Awareness Walk.  It was agreat way for us to spend time together as a group and support a wonderful cause at the same time.  Comradery was so apparent among our employees, and VERY PINK!  We raised a total of $710 for the walk.  Half will go into our scholarship fund and the other half has been donated to Chicks and Chucks and Hope Lodge. (Thank you to the District Directors who donated generously.)
Donations to Chick and Chucks are used for purchasing wigs for breast cancer patients and for purchasing an entire year's supply of resource books which they give to each newly diagnosed patient regardless oftheir treatment regimen. 
Hope Lodge is a facility which fosters a "home-like" environment where patients and their families are provided a place to stay during treatment, but also offers a supportive and safe environment where patients can focus on wellness. 
Also, a great big THANK YOU to our State Office staff for their support of KASCOE and allowing us to be part of the training.  We are very proud of the relationship that exists between us.
On the evening of December 4, the Kentucky Bluegrass Chapter of Soil and Water Conservation Society (SWCS) will present the $1000 Bailey/Zimmerman Scholarship, and $1000 Kentucky Bluegrass Chapter Scholarship. Students eligible are undergraduateagriculture or natural resource students enrolled in a college or university in Kentucky during the fall of 2015.  Current high school students taking college credits are not eligible.  
Deadline:  November 19
Generous contributions to our silent auctions and live auction last year allowed KASCOE to award scholarships to all 2015 applicants.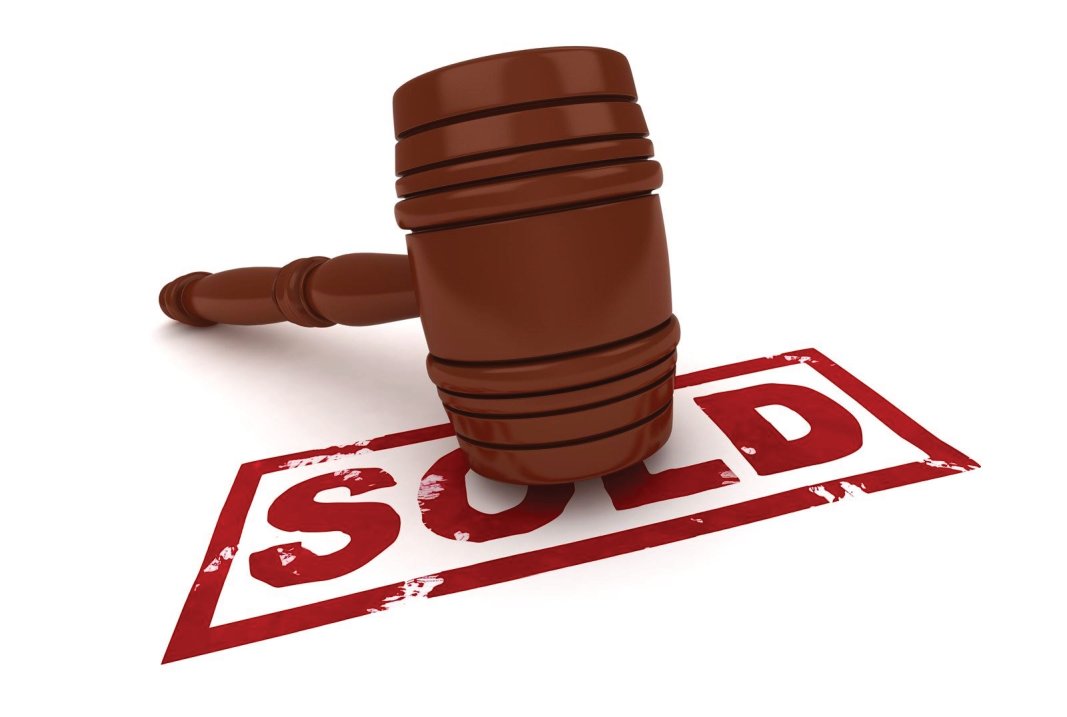 Can you now help us replenish the Scholarship fund by donating items to the Auction or by bidding on items at the upcoming State Convention?
If you'd like to share any donations in advance of the event, please email a photo to
[email protected]
and the photos will be posted to the KASCOE Convention Page and to the Facebook page.
Thank you in advance for your support.
KASCOE Directors met on Tuesday, June 16, 2015, in Elizabethtown.  Here are some highlights from the meeting:
2015 KASCOE/FanKASCOE Convention – FREE Registration!
Much of the meeting consisted of planning the upcoming Convention set for September 24 & 25 at Holiday Inn University Plaza in Bowling Green, KY.  The Directors recognized this year as an opportunity to celebrate our growing membership and encourage members to attend by making Convention registration FREE!  Also, a great room rate of $83/night was negotiated. 
The first day of the convention includes a tour of Jackson's Orchard, Opening Session with remarks from our SED, NASCOE representative(s), a National Speaker, and a Benefits/Retirement presentation.  In the evening, there will be a Dance, Live Auction for Scholarship, and Hospitality Room. 
Friday will begin with a complimentary Rise-and-Shine Networking Breakfast, followed by a Q&A Panel with STO personnel, and then KASCOE's Business session to wrap up the Convention.
To ensure you are able to get the group room rate, book your room by August 1.  Hotel Info is on the
CONVENTION
page.  Please submit the Registration Form by September 18, 2015.
Membership Report
Our current membership level is over 81%.  Help keep this number climbing by sharing information about KASCOE with new employees!
Dues Withholding Corrections
It was recently identified in a reconciliation of KASCOE dues that some members had incorrect payroll withholdings.  If this pertains to you, please take action to file an updated FSA-444 with HR.  Contact Dana McKinney if you have any questions.
Scholarship Report
The Directors extend our sincerest appreciation to all employees who have generously supported the Scholarship Program.  As a result of recent successful fundraisers, we were able to approve scholarships for ALL 7 applicants this year.  Stay tuned to KASCOE's Scholarship page in the near future for details, including photos and bios of the winners.
Summer Activities
Our
MEMBER SURVEY
is ongoing through June 30.  If you have not taken the survey, please do so now!  Prize drawing on July 1.
The
SUMMER SCAVENGER HUNT
prize packages are growing by the day!  The Kentucky Tourism Grand Prize Package is currently valued at over $500, and the runner-up Kentucky Proud Package has a value of $300 and climbing, as donations continue to come in.  Check out the specifics on the scavenger hunt page.  Several photos have already been submitted.  Why don't you snap some along your travels this summer, and join in the fun?! 
A selection of photos from the event will be incorporated into a KASCOE 2016 Calendar, which will be available for sale at the Convention, with proceeds to benefit the Scholarship Program.
Dues Year begins July 1
If you pay your dues annually, be reminded that the dues year begins July 1.  Forms are available
HERE
.
Awards Programs
Did you know that NASCOE recognizes employees with Awards for Distinguished Service, Professional Improvement, and Sick Leave hours accumulated?  Also, members and their children who go the Extra Mile in their community, church, jobs, and schools.
Information about NASCOE Awards is currently on the NASCOE website, and an Awards page is coming soon to KASCOE.com so you can easily nominate those deserving recognition. 
KASCOE is resuming the Spirit of KASCOE Award, and we encourage nominations be made through the KASCOE website ahead of the upcoming convention.
By-laws revision concerning Associate Directors
The Directors adopted a by-laws revision to ensure representation of retirees and current employees who are Associate Members by implementing two Associate Director ex-officio positions on the Board of Directors.  This will begin with the next election cycle. 
The FanKASCOE President will serve as the Retiree-Associate Director.  A process was established for current employees who are Associate Members to nominate and elect a Current Employee–Associate Director. 
The full text will be posted to the Documents page upon approval of the minutes of the meeting.  
Find out the most up-to-date news about issues NASCOE is working on in your behalf.
/