As of Wednesday, February 4, Meghan Edwards, KASCOE Scholarship Committee Chair, reports that no scholarship applications have been received.  Scholarship Forms are available at
NASCOE.com
.
Kentucky awards $500 to the state's Traditional Scholarship winner, in addition to submitting the winner to NASCOE for consideration for national awards. 
NEW SCHOLARSHIP INFORMATION for 2015
1. TRADITIONAL SCHOLARSHIP:  Dependents of eligible NASCOE members who are high school seniors or college freshmen will be eligible to apply for this scholarship
2. MEMBER CONTINUING EDUCATION SCHOLARSHIP: Only NASCOE members are eligible for this scholarship.
3. OPEN CONTINUING EDUCATION SCHOLARSHIP: This is a new scholarship which will be open to two categories including (a) members who previously won the Member Continuing Education Scholarship, and (b) the dependents of eligible members, who are enrolled in their 2nd, 3rd, and 4th year of college. This scholarship will pay $1,000 total at the national level.
Scholarship Payments:
The payments will now be graduated at the national level.
1. The Traditional Scholarship will be paid directly to the student. If the winner is a graduating high school senior, the money will be paid in increments of $1,000 for the first year, $500 for the 2nd, 3rd, and 4th years.
2. Both continuing education scholarships will be divided among the remaining years and paid directly to the winner accordingly.  The minimum annual payment will be $250 and will not exceed a total of $1,000 paid.
3. National Winners will submit an official transcript as well as a Thank You Note to the National Scholarship Chairperson prior to the payment being sent to the winner each year.
4. Beginning next year, the Member Continuing Education Scholarship and the Open Continuing Education Scholarship will have winners at the Area Level. The Area winner for each scholarship will receive $250.
The traditional NASCOE Scholarship Program is provided to the children, legal dependents, and spouse of eligible NASCOE Members. This award may only be used to defray expenses for a student at an accredited school. Applicants must be a NASCOE member, member's spouse, member's child, or member's legal dependent. The NASCOE member's dues must be paid and membership kept current for the past 5 years, or since becoming a permanent FSA County Office Employee. The evaluation criteria are based on ability, incentive assistance, and other personal characteristics. Nominations for Scholarships are competitive. State winner (KY) is awarded $500.  Area winners are selected from State entries, and each Area awards $1,500.00.The National winner is selected from Area winners, and the National winner receives $2,500.00. Deadline to submit the application is February 20, 2015. 
Please send completed
applications
to the KY Scholarship Chair, Meghan Edwards, at the following address:  Glasgow Service Center, 207 YMCA Way, Glasgow, KY, 42141.
For you the Members of NASCOE and/or Members or students of eligible Members in their 2, 3, 4 and 5 years of college, we are offering the NASCOE Continuing Education/Collegiate Education Program.  The applicants must be either Members based on ASCS/FSA experience, courses attending or currently enrolled to attend, and a short essay explaining how this continuing education will further their career within FSA and/or Members or students of eligible Members in their 2, 3,  4 and 5 years of college working to earn a Bachelor degree.  There will only be one national winner of $1,000 per year.  The scholarship applicant cannot apply for both NASCOE Scholarship programs. The winner of this scholarship program may only win this award once. 
Interested parties should contact National Scholarship Chair, Micki Crider in the Salem Service Center (270-988-2180), for more information and an application.
Please forward this on to any current Undergraduate Students and any University connections you may have.
On the evening of January 9, the Kentucky Bluegrass Chapter of Soil and Water Conservation Society (SWCS) will present the $1000 Bailey/Zimmerman Scholarship, and $1000 Kentucky Bluegrass Chapter Scholarship. Students eligible are undergraduateagriculture or natural resource students enrolled in a college or university in the KY Bluegrass Chapter region during the fall of 2014.  Current high school students taking college credits are not eligible.  
Postmark deadline is December 26, 2014.
Thanks,
Danny Hughes, Jr.
KY Bluegrass Soil and Water Conservation Society (SWCS) Scholarship Committee
Upcoming Meeting:  KASCOE Officers and Directors will meet with the SED and STC at 9 AM for an hour on Wednesday, December 10.   If you have issues or concerns that can be considered and discussed with management, now is the time to communicate those to your KASCOE Directors.   
Success Story: KASCOE President, Dana McKinney, recently shared this message with Directors, "FSA Feud!  I think everyone had a big time with this, and it allowed KASCOE to shine bright.  It also provided a great partnership opportunity for our association and the STO, and hopefully this will be the first of many.  Silent auction at the NAP training made $508.50, plus $63 or more in donations to scholarship.  Hospitality Room had a good turnout both nights." 
Save the Date:  KASCOE is coordinating retirement sessions with NASCOE benefits provider Dillard Financial.  Soon, flyers will be posted with all the information.  WEST meeting is FEB 7 in Hopkinsville.  EAST meeting is FEB 21 in Versailles.  Stay tuned for more information. 
KASCOE was pleased to sponsor Employee Meet & Greet at NAP Farm Bill Training on November 17 and November 18.  The social events were well-attended, and everyone seemed to enjoy the opportunity to play Rook, have some refreshments, or watch the UK ballgame with their colleagues.  A special thank you to our associates in the STO who have consistently worked with training sites to make space available for our KASCOE activities.
Toward our scholarship program, $508.50 was raised through Silent Auction and $63 through direct donations.  There has been tremendous support for the program this year, and we are very appreciative of the contributions of our members and training attendees who have donated or bought auction items.
FSA Feud was presented to the group by new KASCOE member Nate Buckler, now known as Rex Chaney, Game Show Host, along with Dana McKinney, KASCOE President, Kevin Whitaker, Director, and Marcinda Kester, on behalf of the Farm Programs Division.  Check out all our photos from the event!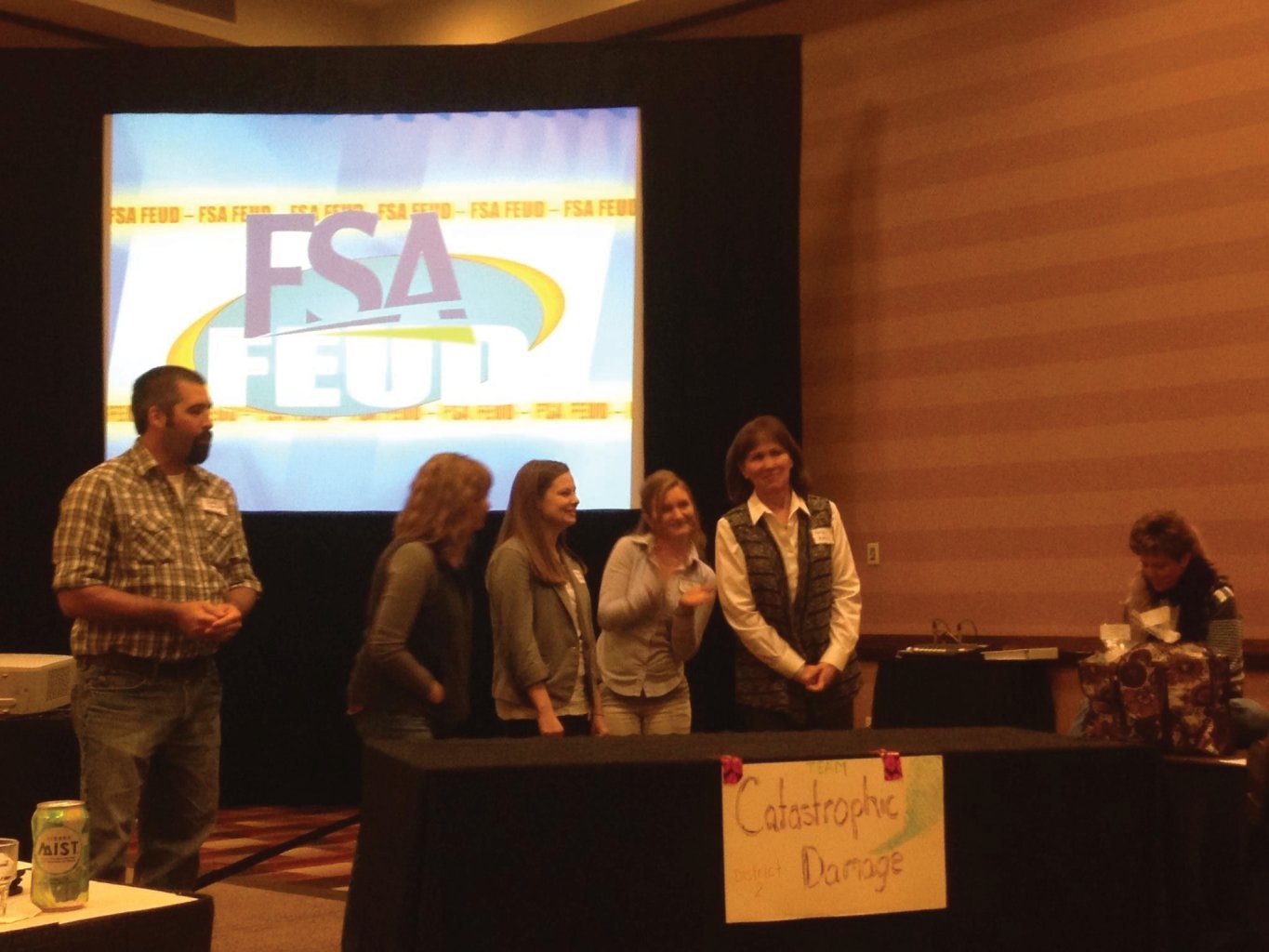 Over the last few years, it has been KASCOE's honor to present over $5,000 in scholarships to graduating seniors across the Commonwealth of Kentucky. 
To keep that tradition alive, we will be having a scholarship auction at the upcoming PLC/ARC training.  
If you have an item (or items) you would like to donate, please bring it with you.  If you cannot attend training, please contact a director from your district.   If you don't know your director, look up 
HERE
.
If you will submit a photograph of your item ahead of time,  we will be glad to post it on the KASCOE Facebook page and KASCOE website.  Email photos to
[email protected]
or share on the KASCOE Facebook page.
Thank you for your continued support of our graduating seniors!
The deadline is approaching for the NAFEC/J&M Marketing Scholarship Opportunity!
Applications are to be received by July 25, 2014.
Visit the
SCHOLARSHIP NEWS
page for information and a photograph of Evan Harper, 2014 KASCOE Scholarship recipient.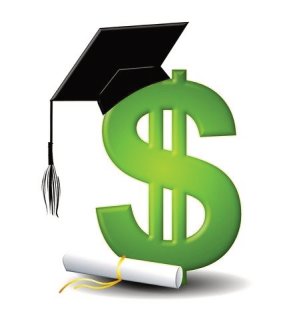 Deadline to submit NASCOE Scholarship Application to Kentucky's Scholarship Committee Chairman is February 20.
The KY Bluegrass Chapter of the Soil & Water Conservation Society (SWCS) is now taking applications for its annual scholarship awards. Two $1,000 scholarships will be awarded to current (enrolled Fall 2013) college undergraduate students majoring in Agriculture or Natural Resources. Scholarship applications must be post-marked by November 19, 2013.
Membership is not required.  Please share this scholarship opportunity with anyone you know who might qualify.  Contact KASCOE Associate Member Danny Hughes (KDFWR/NRCS Liaison) for more information at
[email protected]
/