Hello KASCOE Members,
Do you care about your job and benefits? If so, please read this entire letter. I am contacting you about the NASCOE PAC because I know just how important this tool is for us as FSA employees. Please take a look at the links included in this letter and strongly consider joining me in supporting our future. There is a 
slideshow
on the PAC website that explains more about what it is. Click on the 
brochure
for answers to frequently asked questions. The website also has additional questions and answers at the bottom. If you signup to contribute or increase your contribution by at least $3 per pay period then you will get a cool stainless steel PAC
mug
that you can use proudly.
Kentucky needs to be a leader in PAC participation! We constantly face attacks on our benefits and on our agency, which could lead to a loss of jobs and the relocation of employees, if we do not put up a strong fight. If we don't fight for our offices and our employees, our farmers will ultimately be impacted and pay a price as well. 
Please join and show your support for our jobs and our farmers by joining NASCOE's PAC today. Just complete the
enrollment
form or
increase
form and email it back to me and someone will give you a call to help you get your contribution started.
You can find information as well as the slideshow by going to NASCOE.org and clicking on NASCOE PAC under the legislative tab or follow the links in this letter.
Sincerely,
Kay Barton
KASCOE President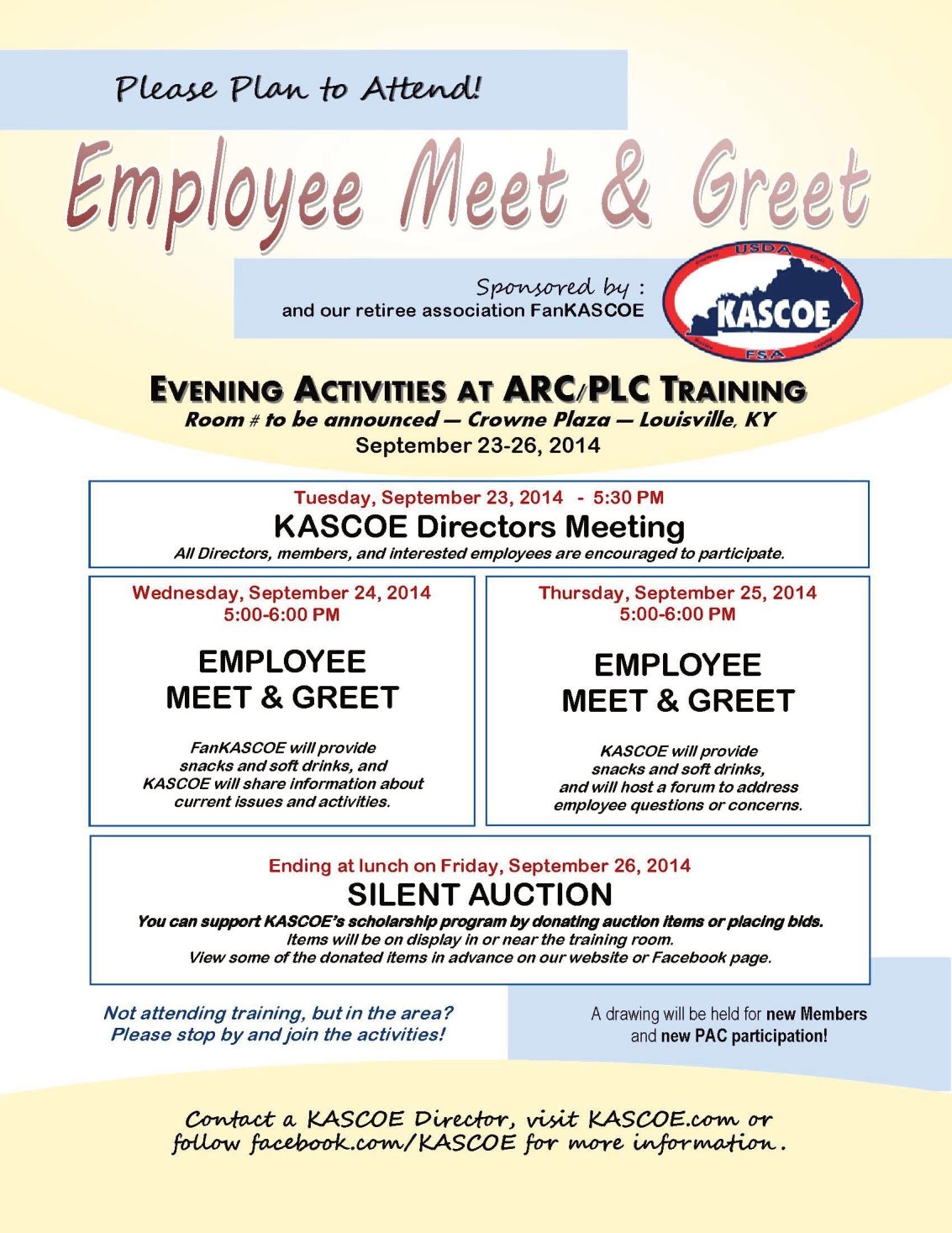 KASCOE members,
Please make plans to attend the upcoming Directors Meeting and Meet & Greet Activities conducted during ARC/PLC training.
Also, this is a great opportunity to refer friends and co-workers who aren't members to our association.  The activities are open to all employees and we hope for a large participation.  Prize drawing for employees who join KASCOE or sign-up/increase their PAC contribution during the event.
Please take a few minutes to read what NASCOE has been up to regarding Legislative action.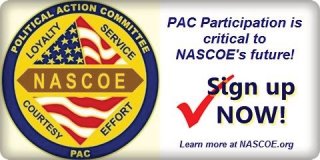 So perhaps you've heard about NASCOE's PAC, but really don't understand what it is all about. . . . .
NASCOE has put together two great, new documents to answer nearly any question you might have about the PAC - what it is, how you can participate, and how it makes a difference!
Visit NASCOE's
PAC Website
to access the new Power Point and Fact Sheet.
/